Savvy Collaboration:
brand strategy development

SEO-driven content marketing
Background:
Solvere Health, a rapidly growing parent enterprise, sought support from Savvy Marketing Communications for their inaugural website launch. However, upon discussions with the marketing firm, it became evident that brand strategy work needed to be done before the website could be created. Solvere's CEO/Founder and operations team had no Marketing experience, and the company does not have an internal Marketing function.
Approach:
Savvy Marketing conducted deep dive interviews with Solvere Health's founder and CEO to extract the foundational elements for the brand definition and ensuing brand strategy. This included establishing the brand's character, messaging pillars, positioning, and more, to ensure that everyone in the company had a shared understanding of the brand and its direction.
Once the brand strategy was established, Savvy Marketing developed the brand identity, including a new logo and visual branding elements, and created verbal branding guidelines such as the brand narrative, essential story elements, and buyer personas. Next, they also took the lead on the development of the company's first-ever website, managing the entire process (including vetting and engaging a web agency), while also providing creative direction and creating all of the website content.
Results:
In just 8 weeks, Savvy Marketing established the brand strategy for Solvere Health and delivered the company website in 16 weeks. The branding guidelines serve as a communication touchstone for all employees and the website went live in January 2021. Today, Savvy Marketing is also working with Solvere Health on employment branding, SEO-driven content marketing, and providing fractional CMO support and a team of marketing experts to accomplish marketing projects.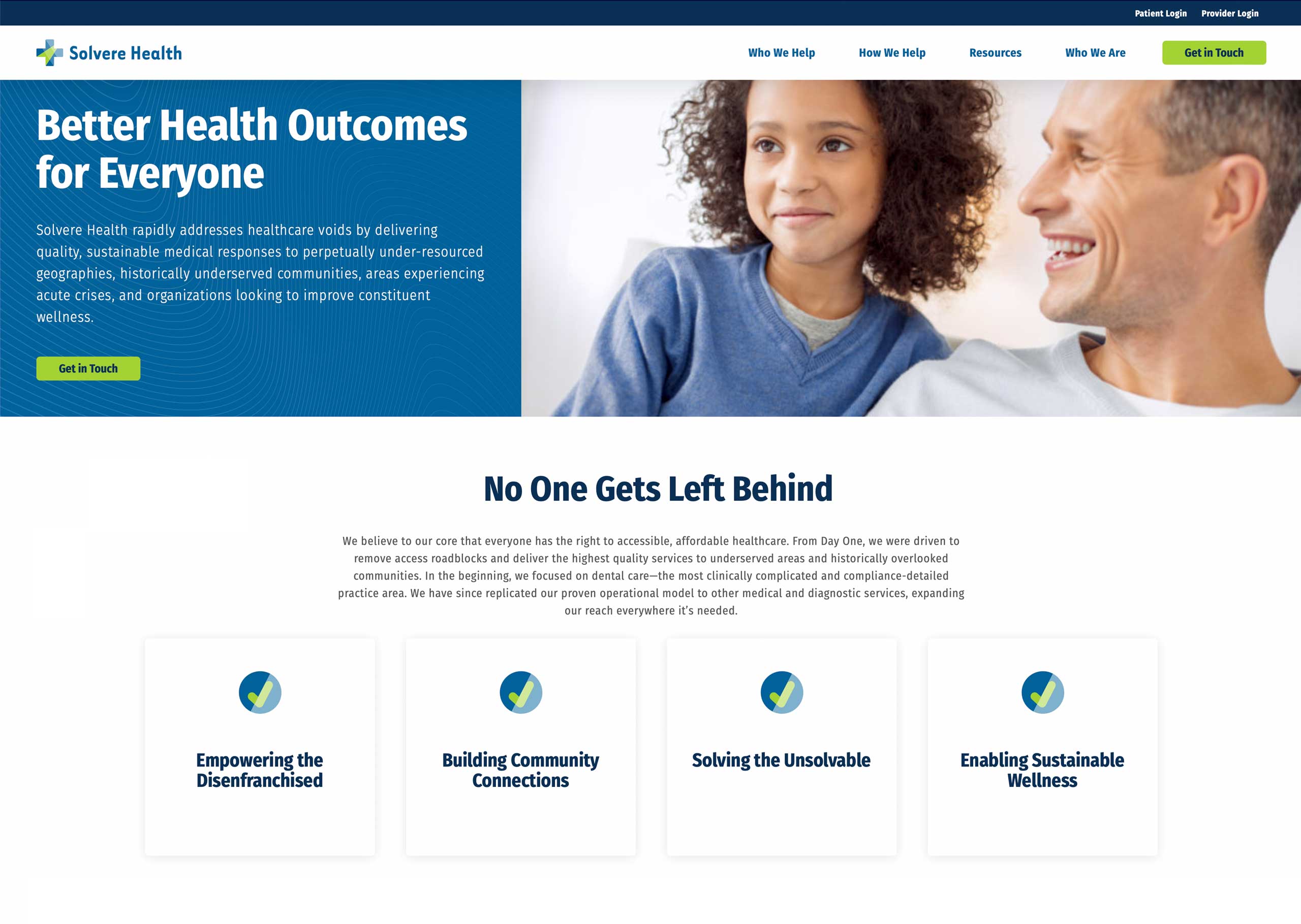 We scale our Marketing team to each client's objective.

And they love it.
With Natasha leading the show, Savvy Marketing's expertise in B2B marketing combined with the flawless execution of our branding message, content, and website development was extraordinary. Natasha has a masterful and impressive ability to truly understand a company's vision and bring it to life. The creativity, strategic thinking, dependability, and dedication was invaluable and would be an asset to any company big or small, new, or established. I can't recommend Natasha and her team enough.